Once a upon a time...
Take a seat, you're about to hear the story of how Kopi Thyme started.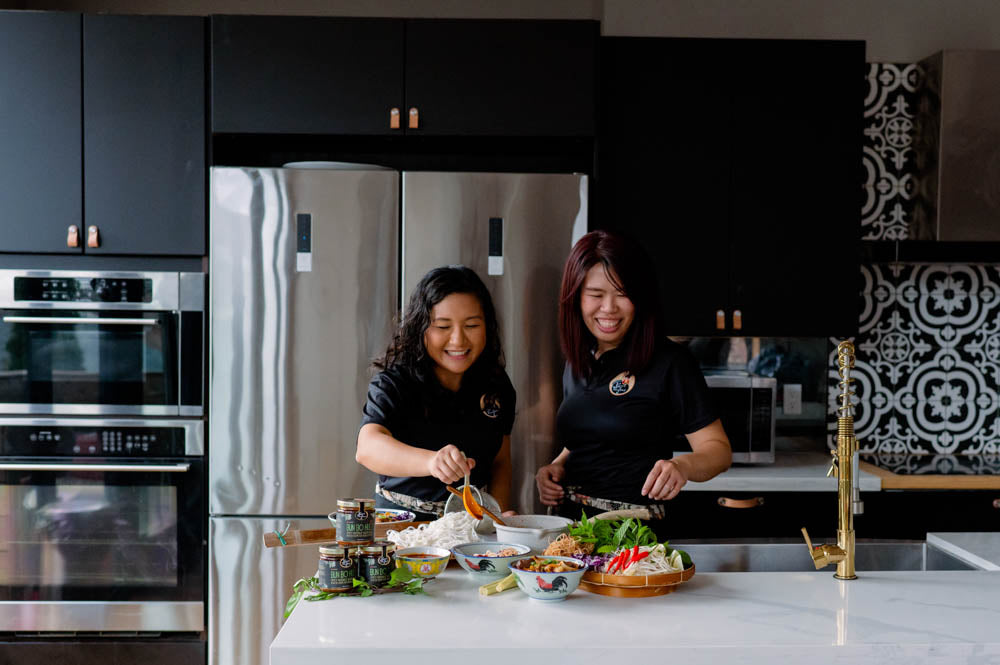 The spark ✨
It all began with a serendipitous moment in 2016 while Sara Tang ate a bowl of instant Laksa noodles. This sparked the concept of bringing her family's Laksa paste into everyone's pantry. Food is one of the great ways for sharing culture with people from different backgrounds.

Two friends (Sara M. Tang and Tao Yee Lim) shared their joys of cooking by preparing and experimenting with authentic Southeast Asian recipes in their kitchens. While living in Saskatoon, Saskatchewan, flavours like these were hard to come by unless you were to make them in your kitchen at home. Sara and Tao Yee recognized how time-consuming it was to prepare authentic Asian flavours from scratch.
Fueled with the love of food and knowledge of working as product developers in the food science industry, made this all happen. They created the "Kopi Thyme" saucery to allow busy working individuals to enjoy authentic flavours as though they were in Southeast Asia.

This was how the journey began!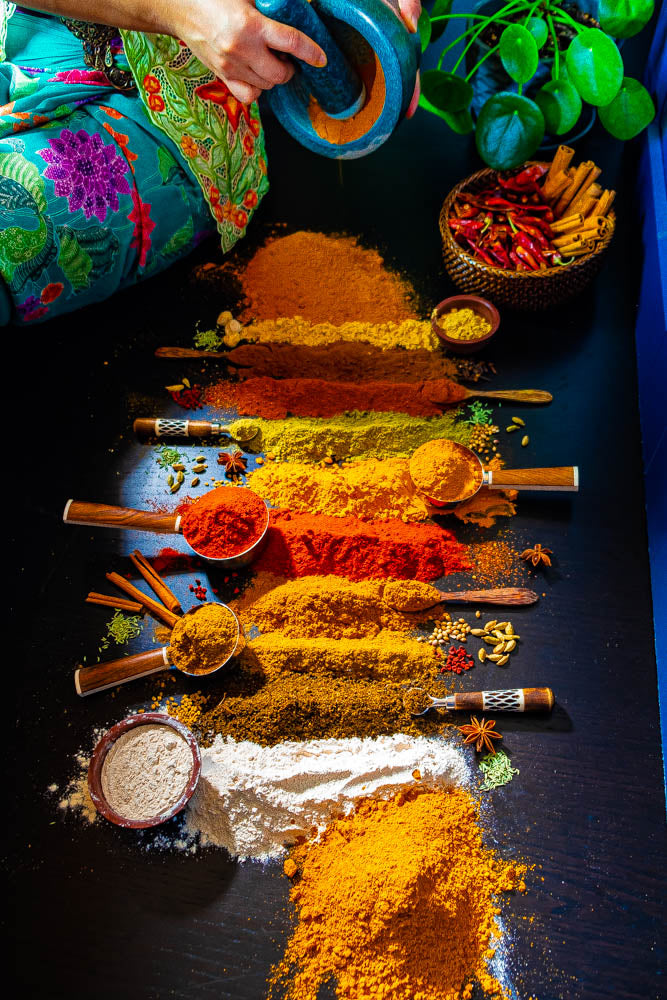 The grind 💪
With many years of combined experience working in the culinary industry and product development in the food science industry, Sara and Tao Yee started to bring Kopi Thyme's sauces to life.

While it took many tries to find a name that stood out, the name Kopi Thyme was chosen as grandparents of both families owned a Kopitiam. The name had its sentimental meaning, but it also had a deep personal connection with Sara and Tao Yee's roots. This inspired them to embrace fun ways to showcase Southeast Asian flavours.

For those who have come to know Sara personally, she expresses her passion through food and big spreads at the dining table. Aside from her joy in cooking up a storm for dinner parties amongst friends and sharing lunches with coworkers, it helped her in the recreation of various beloved dishes that tickled her cravings. Kopi Thyme allows Sara and Tao Yee to share their creations with everyone and capture hearts through food. Each jar of sauce is representative of their all-time childhood favourites, newfound flavours, and incredible culinary journey here in Canada.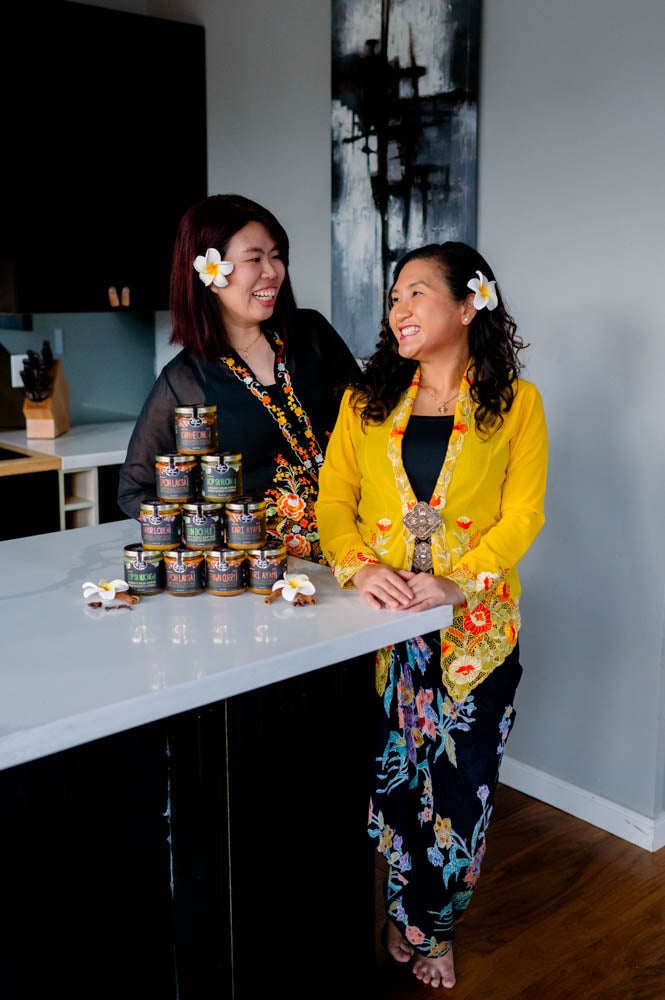 Up, up, here we go 🚀
The journey to accomplishing where they are today is incomplete without its share of ups and downs. There were many values that Sara and Tao Yee wanted to ensure Kopi Thyme embodied. Aligning the production process with their core values of having no artificial preservatives in their products and keeping them as natural as possible was a huge hurdle. Persevering through the notion of "if this is not good enough for me, why would I share it with others?" kept this duo going in their quest.

It wasn't until Sara and Tao Yee moved to Toronto, Ontario, that the magic came together. They began to develop their products as to how they had envisioned them. They were successful in preserving the bold flavours in the natural ingredients found in home cooking and were able to bring the concept of classic comfort food to light. After years of developing recipes in their homes and through the process of having to strategize through the uncertainties of the pandemic, Kopi Thyme was now finally ready to reveal itself to the world!