Oh, this is where we should introduce ourselves
Hi, we are the sauce-o-logy team!
Sara M. Tang - Co-Owner & Founder
I am the "taste buds," visionnaire and mastermind behind this duo. I have always been known for my pickiness in achieving that exact flavour in mind and doing no less to get it. My cravings guide and drive my passion for cooking. They would haunt me for weeks if I could not satisfy the craving. Some of you may be able to relate.

When I moved from Malaysia to study at the University of Saskatchewan, I often had food cravings for Malaysian and Indonesian food. The only way to satisfy these cravings was by making them from scratch. My passion for food, and the joy that I derive from being in the kitchen, always lights up my face. Especially when it comes to cooking for someone else.
With a background in Biochemistry and Biotechnology, I've had my share of many obstacles to getting where I am today. Throughout university, I worked in kitchens before finally getting a job in my field of study. However, food has always fuelled my passion. Thanks to Tao Yee, I was introduced to the food science industry as product developer. I instantly fell in love with the career switch! It reconnected all my knowledge about ingredients and my extreme passion for food together in one place. Tying that in with all the industry knowledge I gained, allowed me to further apply it in the R&D and creative development of Kopi Thyme.
Being half Indonesian and half Malaysian Chinese and Nyonya (Chinese of Thai descendants), it's a great way for me to be able to share these wonderful flavours I grew up with through the creation of Kopi Thyme. With this, I am excited to get the opportunity to share a bowl of Ipoh Laksa from my grandparents' Kopitiam with everyone. The recipes we share in Kopi Thymes's products come from my family's generational roots.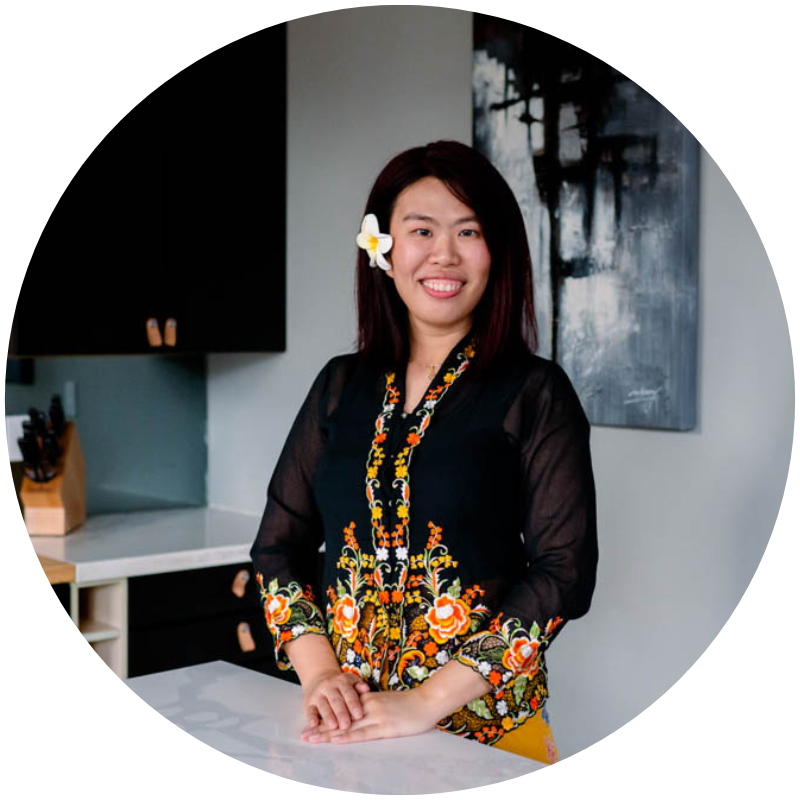 Tao Yee Lim - Co-Owner & Co-Founder
Hi, I am the other half of the duo, more accurately, the nerdy science one! I have frequently tasted Sara's cooking, and throughout the years, I have learned to convince her to give me a taste of everything she cooks. With my experience and knowledge of the sophisticated technical yet creative side of food science, I contributed to the creation of Kopi Thyme.
One of my happiest childhood memories was when I woke up at the crack of dawn to join my grandpa for breakfast in a Kopitiam. Both my maternal and paternal grandparents are owners of a Kopitiam, where they earn a living. This intrigued me to learn the art of coffee-making and preparing a simple breakfast, which marks the first meal to drive the rest of the day. This sparked my interest in food, as I strongly believe in eating to live, but I also find that living to eat is just as essential!

In general, it ended up being a good decision for me to switch from pursuing a Nutrition degree to Food Science. It has been an eye opener being in the Food Science industry to learn about culinary and complex science of food. Product development has always caught my eyes due to the challenges thrown your way and the need to be creative constantly.
Through this journey of co-founding Kopi Thyme with my friend Sara, I have learned that creatively preparing flavourful food is just as fascinating as the overall concept of nutrition and how it can affect our bodies. To create sauces is a whole new experience to me as we bring an idea or recipe all through process of creating products that you see on shelves today.